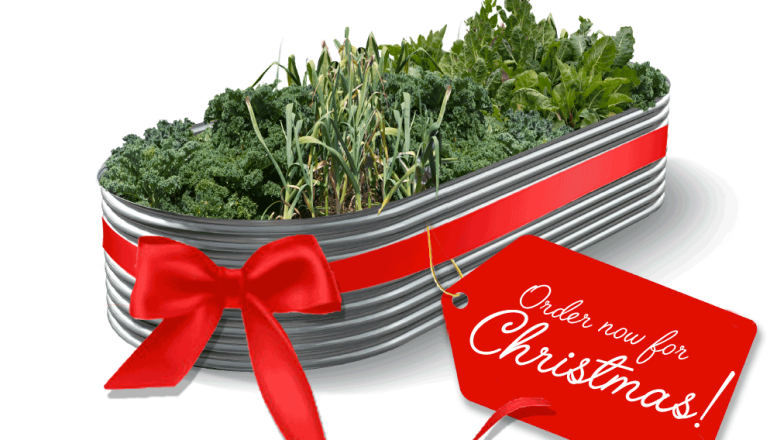 A Gift Idea For Christmas
Christmas is around the corner and some of you might already be thinking about Christmas gifts and what presents to get for your family and friends.
Looking for something unique? Remember to consider a Raised Garden Bed. Made to measure, so customising a garden bed to suit those you hold dear is easy.
You can select from a traditional Round or a Slimline Raised Garden Bed (all available in different heights) and in a range of sizes to fit any space (no matter how large or small their space may be). You also have the option of choosing their favourite colour or go with the more traditional Christmas colours such as our Colorbond® 'Manor Red' or 'Cottage Green'.
For a gift with a difference – Fill the Garden Bed with goodies just like a hamper. Include items to help kick start their garden and encourage growth by including packets of different seeds, a small spade, a pair of garden gloves or other garden related goodies.
Get your orders in before 30th November 2015 to ensure you receive your Garden bed in time for Christmas.