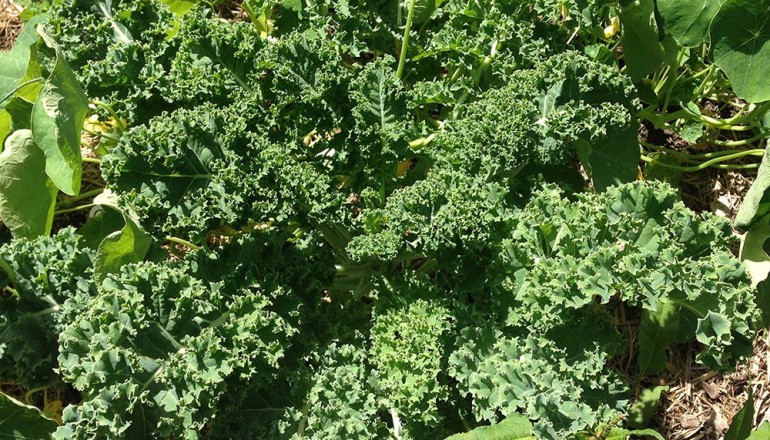 What would our winter plates and bowls be like without our bold, delicious Brassicas? I'm guessing pretty boring and lack luster, not to mention missing an important range of nutrients and minerals.
So who are they and how do we not only grow them, but have them thriving?
Members of the Brassicaceae family, aka mustard family or Brassicas include broccoli, cabbage, kale, collard greens, kohlrabi, cauliflower, brussel sprouts, mustard greens, turnip, bok choy and rapeseed to mention a few.
WHEN TO PLANT
Although some Brassicas, such as Kale and Bok Choy grow through the warmer seasons the best time of year to grow them is in the cooler Autumn and Winter months. What you will notice is the temperature influences the flavours with cooler weather and slight frostings sweetening your Brassica buddies.
So, the best time to get planting is late summer/early autumn when you can take advantage of the still warm soil. This will encourage strong leaf growth for slow growers like cauliflower and broccoli and helps the plants get established before the big chill arrives.
KEEPING THEM HAPPY
Its well known that Brassicas love a good feed so start preparing your Tankworks Raised Garden Beds by adding some home made compost. A few shovel full's turned in per square metre will add some good mineral content and healthy soil microbes to ward off soil borne pests and maintain plant health.
Following that add ¾ of a handful of blood and bone and 1 handful of either dolomite per square metre. This will sweeten the soil for good floret development (head part of plant we eat) and help in avoiding clubroot from occurring.
In terms of plant spacing's these guys like a bit of room so plant 60cm between rows and 35cm between plants.
Remember to keep your new Brassica crop well watered and maintain a watchful eye for common pests like White Cabbage Moth and Green Loopers (caterpillar literally fluro green in colour).
They can be managed with a combined approach of erecting a moth netting, planting Landcress as infill plants around Brassicas as a companion plant, and applying certified organic DIPEL which is a highly effective bacteria at controlling winter time caterpillars.
By Adrian Baiada
About Adrian Baiada – Adrian Baiada is an Urban Farmer and Educator who combined his passion for real food and over 14yrs of experience in community development and environmental sustainability to create My Square Metre.
My Square Metre loves working with any- one and everyone to get them growing their own food. We have, and continue to, collaborate with a range of Schools, Council's, TAFE, Not For Profit Organisations, Community Groups , Businesses and State Government organisations.
Adrian holds a Bachelors Degree with Honours in Landscape Management and Conservation and Certificates in Biological Agriculture, Permaculture and a Cert. 4 Training and Assessment.